AmAnSet set free to roam on Morr
MP3:'Immaculate Heart' by The American Analog Set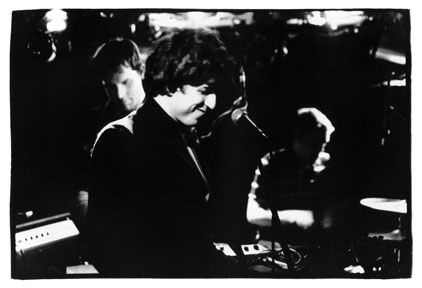 Having just signed to the brilliant
Morr Music
, home of the likes of ISAN, Lali Puna and Tarwater,
The American Analog Set
have just released 'Set Free' which to my ears is their most varied and accomplished to date.
With Andrew Kenny putting in some great vocal preformances ('She's Half' finds him singing like Georgia from Yo La Tengo - not a bad thing!) and a cover of 'JR' by
Codiene
to boot. Not stopped listening to this album for 3 days, so I think I can safely say that it is a great record and whoever reads my blog (if anyone) should buy it (or at least check out the MP3s on their site!